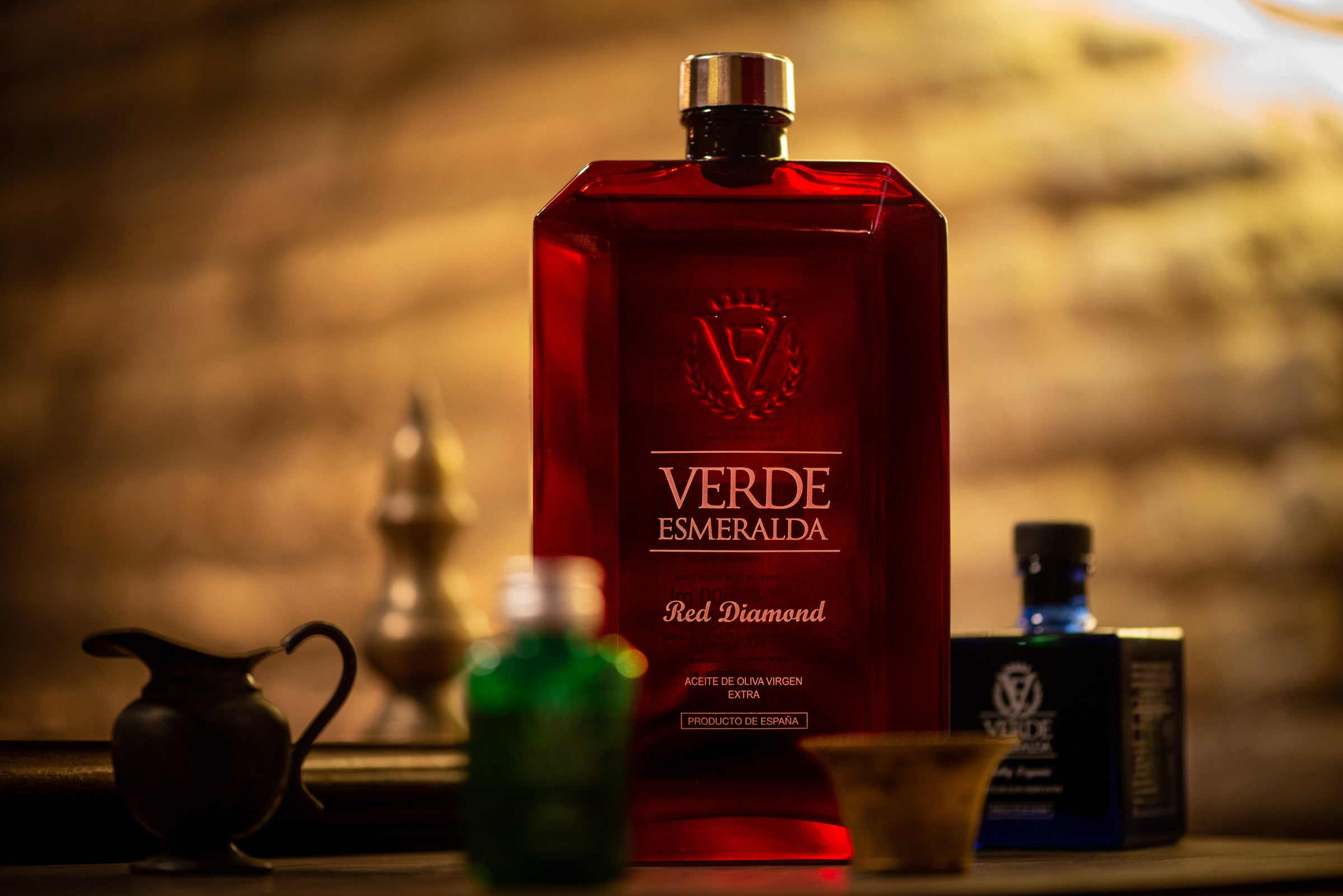 Aceite Sierra de Cazorla
At Verde Esmeralda Olive we harvest the exclusive Sierra de Cazorla oil. The Royal variety is characterized by being unique worldwide. Its olive tree can only be found in the Sierra de Cazorla, making it a totally native olive. Through our ancestral knowledge together with the most innovative techniques, we managed to obtain the best Royal oil. Red Diamond Premium, Imagine Royal and Baby Royal concentrate the exclusivity of this unique variety. Through different designs, we present the inimitable and extraordinary Royal flavor.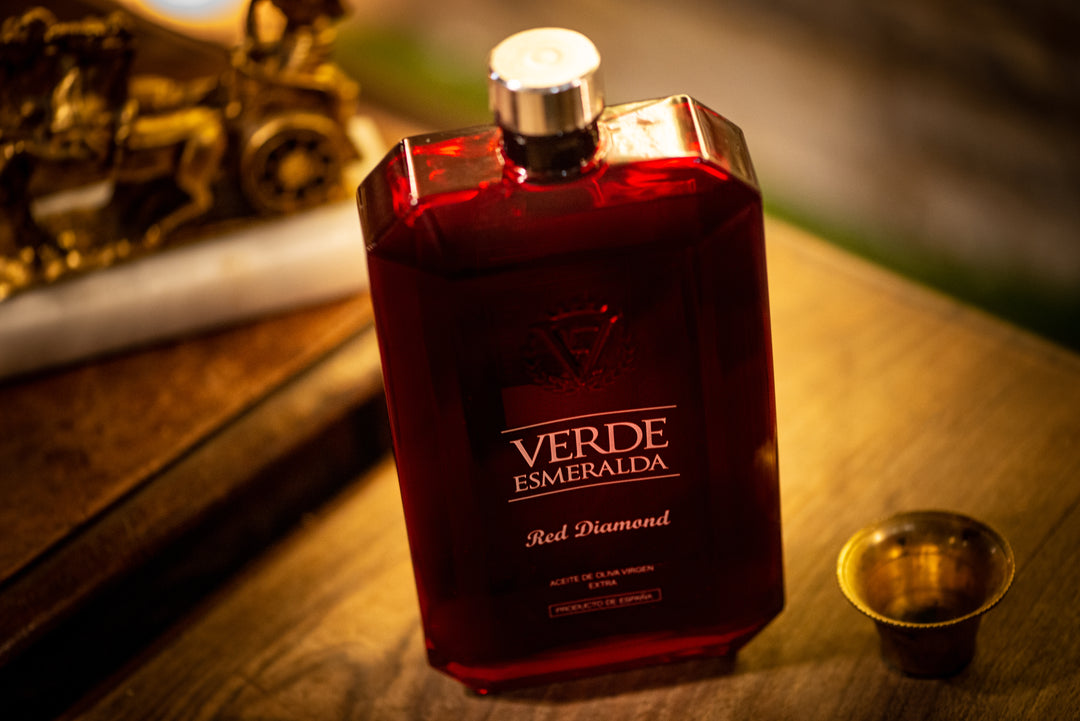 Why Verde Esmeralda Olive Royal ?
The purpose of Verde Esmeralda Olive has always been that the most exquisite palates have a quality oil. For this reason, the uniqueness that characterizes Verde Esmeralda Royal oil is key to continuing to offer products that stand out for their inimitable character. Our mission is that through Royal you can taste an oil that is unique in the world. We have the honor of having this singular variety in our regions, therefore, with our predilection for offering the most exclusive, we work the Royal in a unique way, which will allow you to discover an original flavor as well as exquisite.
Characteristic flavor Royal
The Royal flavor stands out for its fruity character. It is a unique and very exclusive flavor. The elixir obtained from the Royal variety olives is not very abundant, but the oil that is obtained stands out for its great delicacy. Its flavor is very fruity and without any hint of bitterness. It is considered a fine and sensitive oil. It is characterized by a faint and light spicy sensation accompanied by an aroma of green banana, fig, green apple and almond.
Harvest of aceite de oliva Royal
The specialty of the Royal olive is taken into account from the first moment of its production. After the cultivation process, the harvest time must be carried out in a very specific way, since the Royal olive is a very delicate fruit as well as exclusive. Harvesting is carried out using the most innovative machines on the market, which are responsible for carefully collecting the fruits, since the product with the best qualities is directly selected, thus maintaining its optimal conditions.
The benefit of our aceite Royal Cazorla
Royal Sierra de Cazorla oil is a fruit that stands out for its high content of monounsaturated fatty acids. This characteristic favors the correct functioning of the arteries, controlling cholesterol levels. Its direct benefit to the protection of cells of the cognitive system, copes with their respective oxidation, thus preventing diseases related to deterioration and aging.