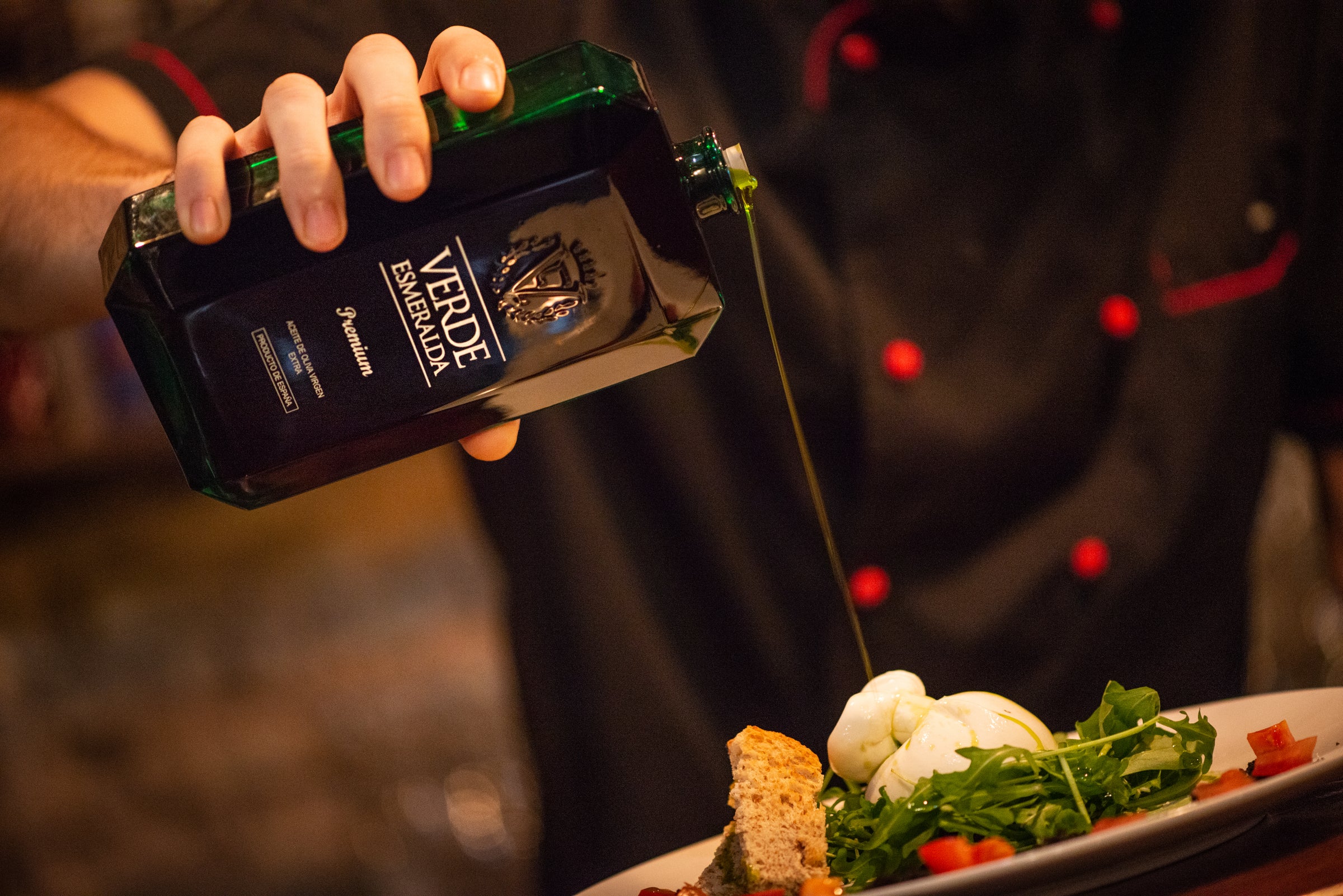 Aceite de oliva Virgen Extra Picual
At Verde Esmeralda Olive we make the best Picual extra virgin olive oil using the most innovative technologies and ancestral processes. Our Picual oil is present in different sizes and designs, giving you the opportunity to choose and continue enjoying the exquisiteness of the same flavor. Verde Esmeralda Premium, Imagine Picual, Baby Picual and Luxury are of the Picual variety, each containing the exclusivity of our Picual essence.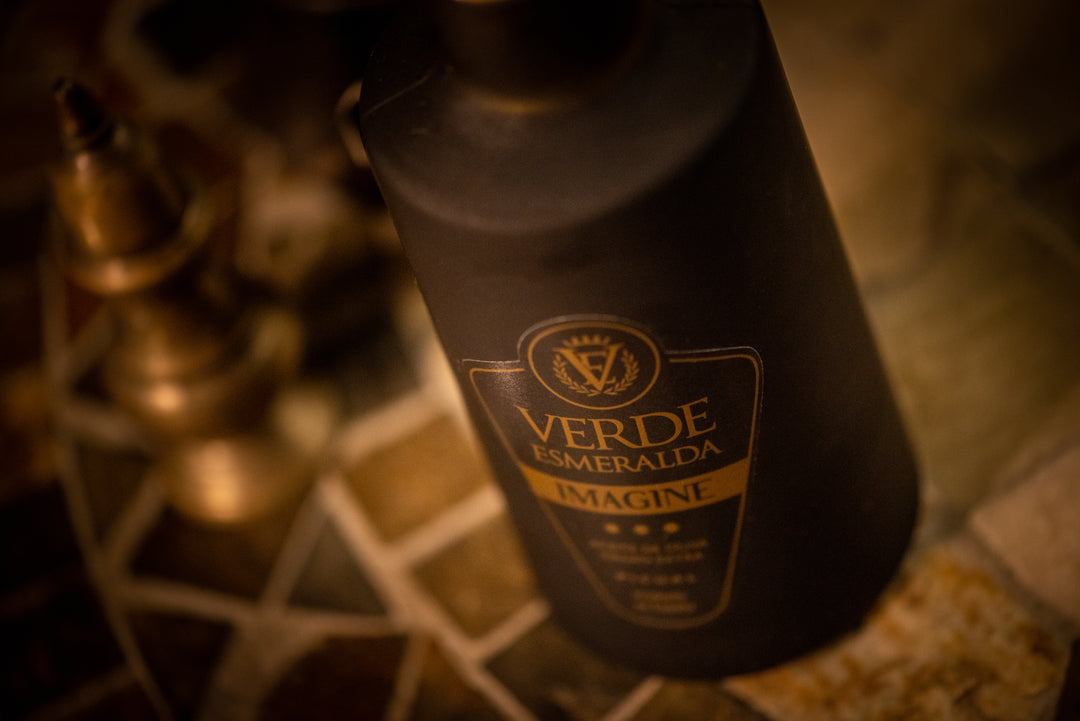 Why Verde Esmeralda Olive Picual?
Our mission is to offer quality, exclusivity and exquisiteness through our flavors. The Picual variety, from Jaén, is characterized for being the best known and most widespread in Spain. Through the techniques used, we obtain the best extract of each of the fruits. We managed to turn the most popular olive in our country into a distinguished oil with a flavor that conquers the finest palates.
Characteristics of Picual flavor
The Picual variety has very defined characteristics compared to other varieties. It stands out for being the most intense of all. Among its nuances, its intense spiciness stands out, which disappears slightly, leaving a pleasant floral aftertaste. Deep fruity reminiscent of tomato, artichoke, freshly cut grass and green olive. When Picual oil is young, its spiciness is accentuated, always in a balanced way. It is considered a powerful and full-bodied oil, with which, with a small portion on your plate, you can already taste its distinguished flavor.
Harvest of aceite de oliva Picual
After the cultivation of the olive trees, the harvesting of the fruits is a key moment to maintain the quality worked during the harvest. At Verde Esmeralda Olive we put a lot of effort into harvesting. Manually we take each one of the olives one by one, collecting the fruits with the greatest possible care. In this way, we make sure that they are not altered by external factors that affect their conditions.
The benefits of the Picual variety
The importance of Picual extra virgin olive oil in our health stands out for its multiple benefits for the proper functioning of our body. The Picual variety prevents cardiovascular diseases, thanks to its high content of polyphenols. These are the antioxidants that picual olive oil naturally contains, which is why they favor the prevention of multiple degenerative diseases and early skin deterioration. In addition, the great presence of Omega-6 in its elixir increases its particularity, since the only way to acquire it is externally. The human organism does not generate this fatty acid, so it can only be obtained through food.