CHOOSE GREEN EMERALD. CHOOSE PREMIUM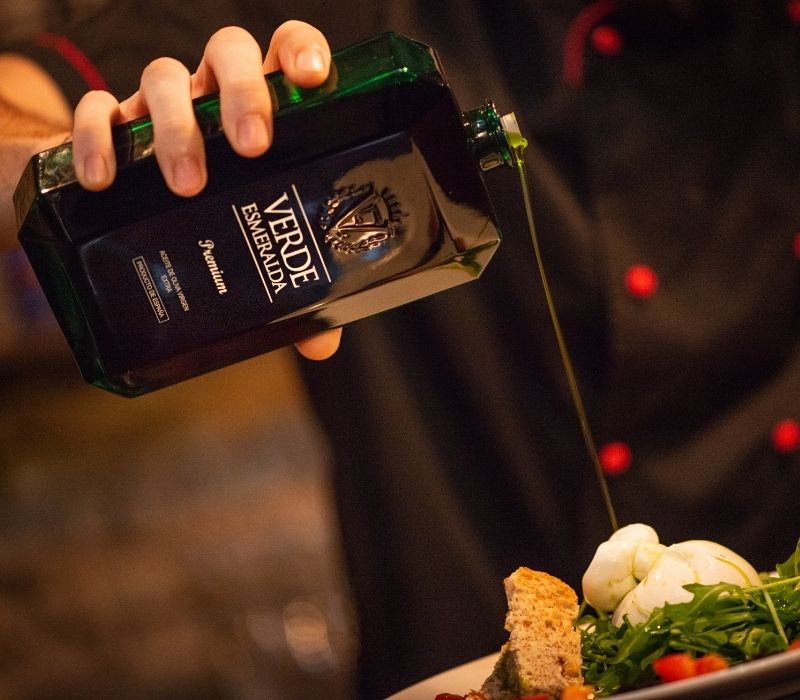 CHOOSE GREEN EMERALD. CHOOSE PREMIUM
VERDE ESMERALDA Extra Virgin Premium Edition, 100% picual. It is presented in a bottle whose shapes and dimensions are identical to an emerald. This Picual variety oil shows an aroma of fresh grass, tomato ... that reminds us of the extensive olive fields in the upper basin of the Guadalquivir.
Our premium olive oil is a limited production oil that has an unmatched blend of flavors.
The unique design of our bottles, as the name implies, symbolizes the quality of premium oil.
Our emerald-shaped bottles are excellent, gem-like bottles suitable for encapsulating our extra virgin olive oil.
VERDE ESMERALDA collects its fruits from a selection of the best trees from among 78,542 olive trees, for this an exhaustive monitoring of all the cultural practices for olive cultivation is carried out. From the moment the olive tree begins to flower, passing through the fruit set and all its development in the tree, all the variables that affect the quality of the fruit are controlled.
---