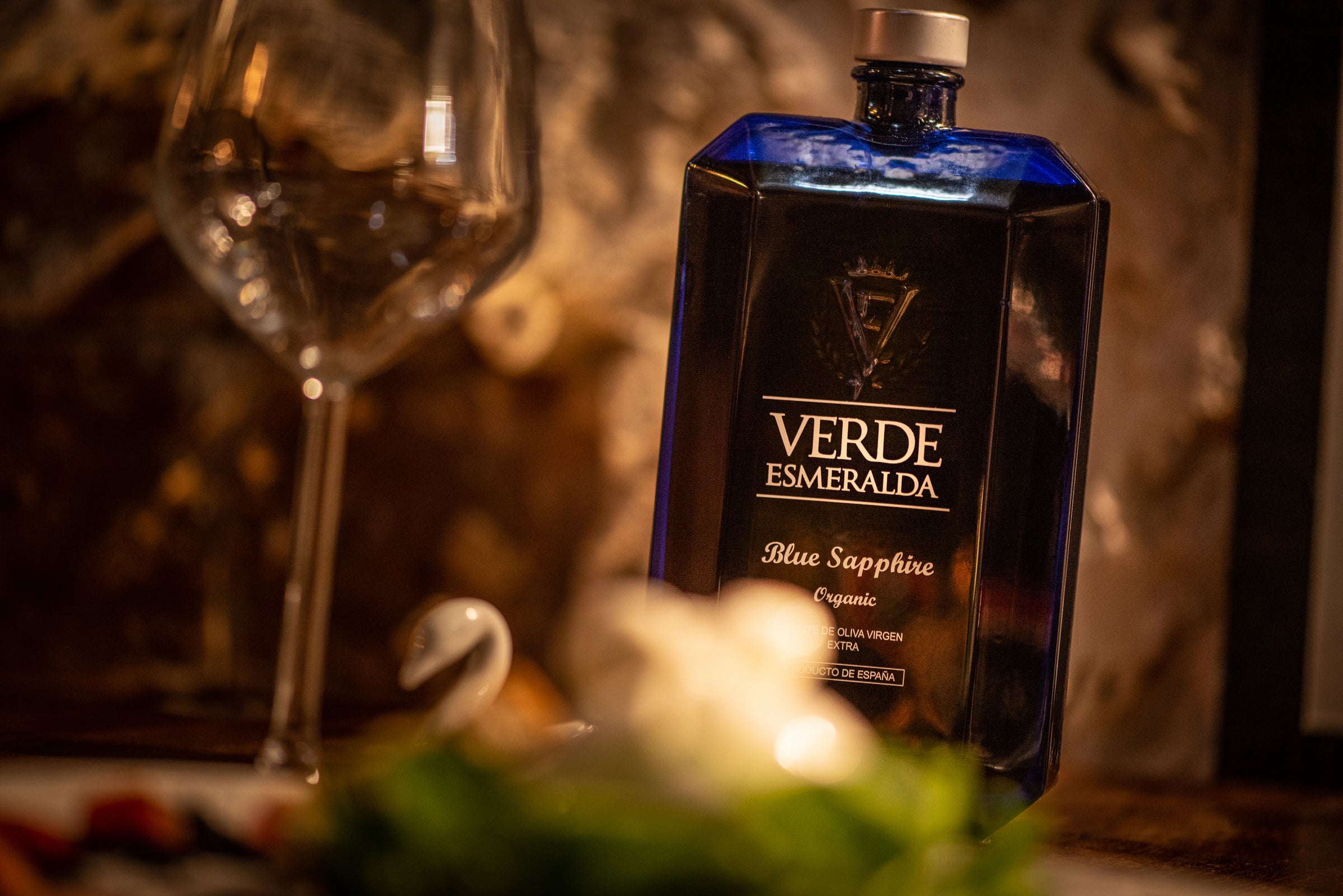 Picual de Virgen Extra Ecologico
Aceite de Oliva Ecológico
At Verde Esmeralda Olive we are aware of our commitment to the environment. Our passion for the land and nature drive us to promote innovative techniques through which we can extract the best essence of our fruits with the utmost care and attention to nature. Our organic extra virgin olive oil is present in Blue Sapphire, Organic and Baby Organic, through which you can savor the distinction that characterizes them.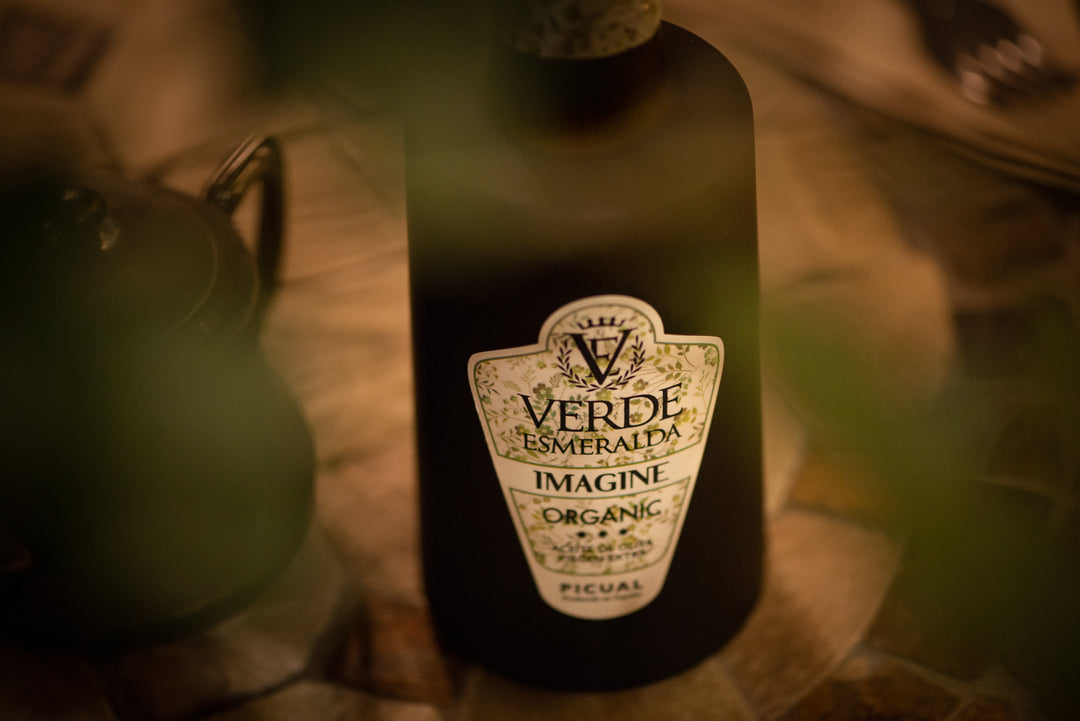 Why aceite Verde Esmeralda Ecológico ?
Respect for the fields and the olive trees motivates us to produce extra organic olive oil with a differentiated quality. We take care of our fruits in a very careful way because we want to achieve the maximum exquisiteness in our oil, while respecting each and every one of the factors linked to the production process. At Verde Esmeralda we want to give you the opportunity to buy organic olive oil online and enjoy a distinguished flavor.
Characteristic flavor Aceite Ecológico
The organic oil is characterized by presenting softer nuances, highlighting its bitterness in a balanced way. On the palate it is sweet at first with aromas of green almond, tomato, banana peel and freshly cut grass. It leaves a sensation of density accompanied by a slight spicy taste. Its balanced bitter flavor manages to give it an original and delicious touch. The distinguished aromas from our organic oil will conquer your nose as well as your palate.
Harvest of aceite de Oliva Ecológico
Jaén organic olive oil is a variety that is carefully and meticulously treated to obtain the best essence of the fruit through the utmost respect for our fields. Manually and one by one we collect our olives, in this way we preserve their qualities, avoiding the aggressiveness of systematic methods that could damage their optimal conditions. The subtlety with which manual harvesting is carried out allows the quality of the work to be preserved throughout its cultivation and does not harm the fruit.
The venefit of our aceite ecológico
Consuming organic oil favors your body and the environment. Its totally natural quality without any type of substance benefits the body directly, avoiding harming its corresponding functioning with substances that are not ecological. In addition, its nutritional guarantee helps the articulation of the body, preventing diseases such as thrombosis. Its natural character makes it an oil that respects its environment while having exquisite quality and a delicious flavor.