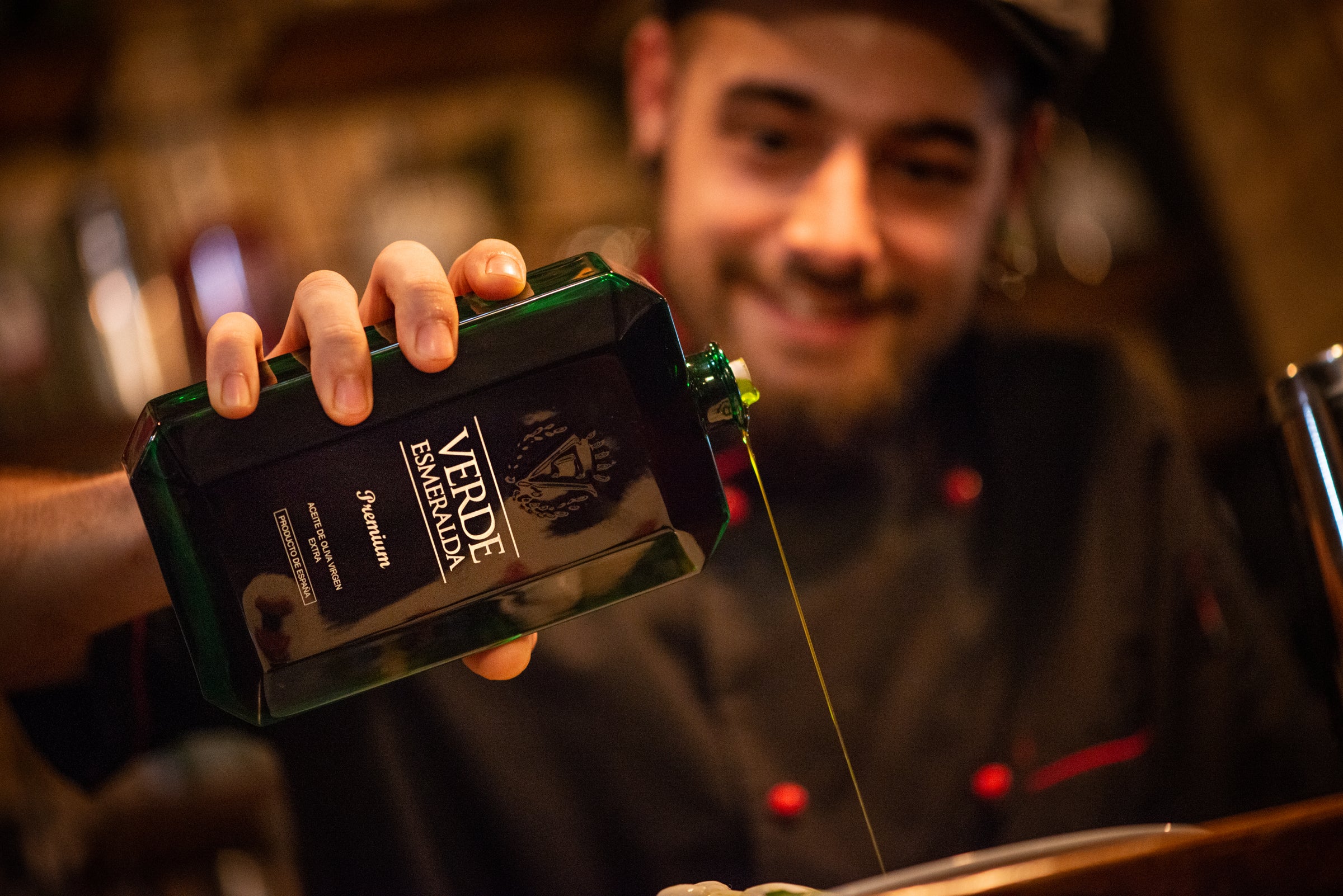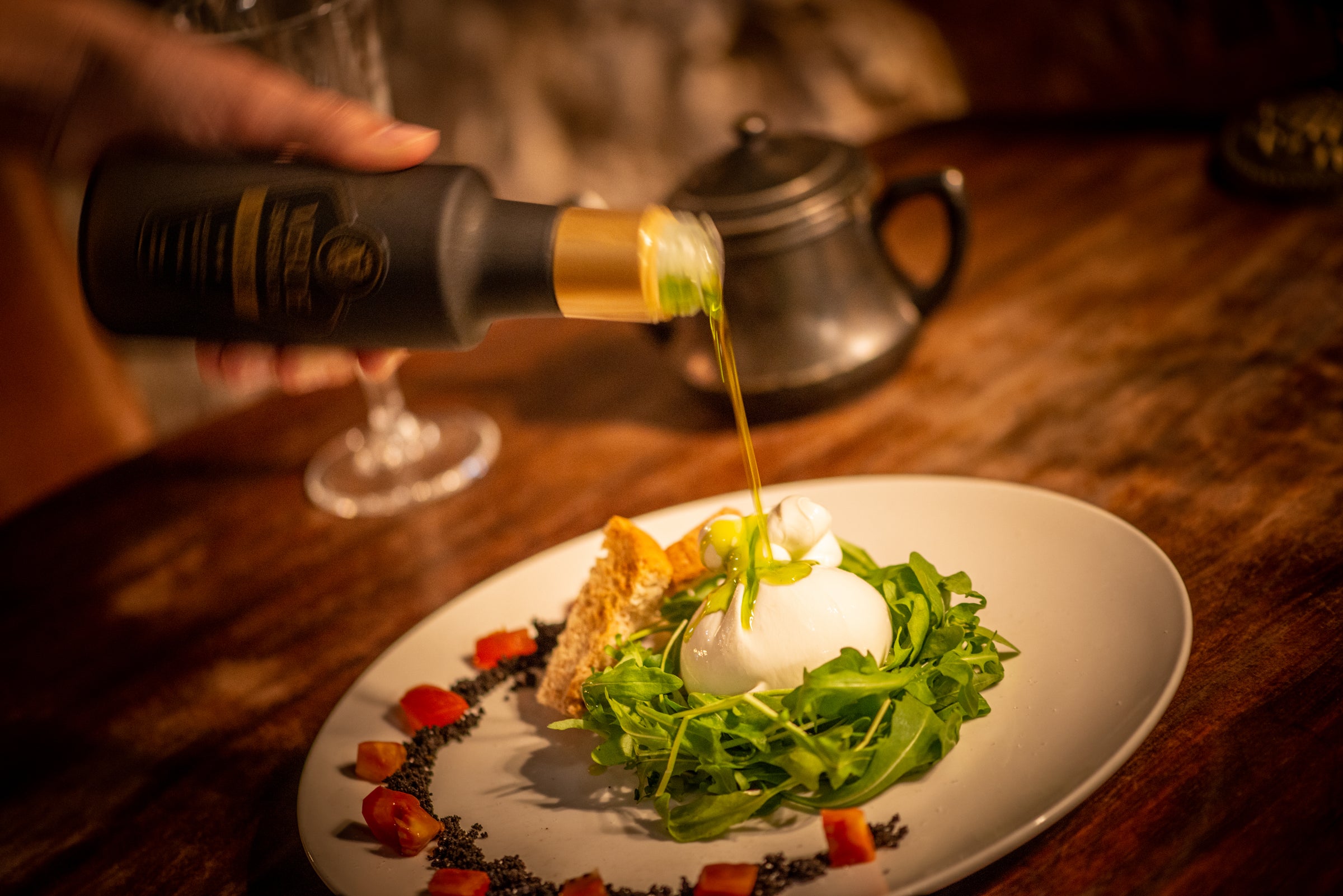 Buy Aceite de Oliva
Enhance the flavor of your meals by buying reference Extra Virgin Olive Oil chosen by experts. We pursue excellence in each harvest to continue leading and give the opportunity to buy Premium olive oil. An intense flavor accompanied by aromas that will transport you to our farms in Jaén. The quality and purity of the properties of our elixir make Verde Esmeralda a great source of antioxidants, which will provide each of your dishes with a dose of health. Choose your favorite variety and choose among our designs to taste our award-winning Premium Extra Virgin Olive Oil. Buying Olive Oil is now easier in your area by Verde Esmeralda Japón the Asia Pacific importer!
NAVIDAD 2023 GIFT PACK Baby
Still don't know our online store? You can buy extra virgin olive oil with just one click
First of all, we recommend that you browse our website and discover our varieties of Extra Virgin Olive Oil through the different ranges of Verde Esmeralda Olive: range of precious gems (Green Emerald, Red Diamond and Blue Sapphire), the Imagine range (Picual, Royal and Organic) or our Baby range (Green Baby, Red Baby and Blue Baby).
For the most exquisite palates, buying quality olive oil means knowing where to buy extra virgin olive oil from the best fruits. We work for the exclusivity and flavor of our oils, for this reason we cultivate each of our fields with great meticulousness and affection, giving each of them their own and necessary care. The excellence of our olive trees guarantees the quality and distinction of each of the fruits with which we work, because our main objective is to give you the opportunity to buy Premium quality extra virgin olive oil without having to leave your home.
Where can I buy quality extra virgin olive oil?
Through our website you can buy high quality olive oil online. From our page you can choose the products that you like the most, both individually, packs or gift boxes.
Our team of experts makes sure that the quality of the product is protected and preserved in each of our bottles so that when the product arrives, you open our elixir and taste the Extra Virgin Olive Oil inside, you feel like you are tasting the best EVOO from Jaén.
At Verde Esmeralda Japón you can buy oil online of the following varieties of olive oil: Picual, Royal and Picual Ecológico. We put all our varieties with just one click so that you can enjoy our elixir quickly and easily. In this way you can choose between your favorite variety and format.
In addition, we now have new payment methods (bank transfer, payment by credit/debit card, PayPal, Amazon Pay) so that buying oil online is much easier and more accessible to everyone.
Where to buy cold pressed olive oil?
Among the factors that most damage the quality of the oil are temperature changes. When an oil is cold pressed it means that at the time of its extraction, it has not been subjected to more than 20°. Through our EVOOs we respond to those who take into account the quality in each of the drops. Through our different ranges we offer you the option of buying first cold-pressed extra virgin olive oil, because quality is our main requirement. During this process we make sure that the oil has not undergone sudden changes, thus preserving each and every one of its biological properties.
Buy extra virgin olive oil from Jaén
Buying good olive oil is an easy task when you knowVerde Esmeralda Japón. Each of our varieties is characterized by the originality and distinction of its designs but at the same time the pure essence of what extra virgin olive oil really is is maintained. A pure oil that stands out for its color and flavor, which never leave you indifferent.
In order to facilitate consumption for the most demanding palates, we offer single-dose formats. Buying single dose olive oil allows you to enjoy Picual olive oil wherever you are, since its small, simple and easy-to-use design provides all the necessary comfort so that you can take it with you wherever you go.
Buy olive oil as a gift
The careful and sophisticated design of our packaging, together with the authenticity of our flavor, make our products a true gift. The shape of each of the bottles makes our jewels the perfect gift. In addition, our packs are an excellent way to surprise and conquer the most exquisite palates.